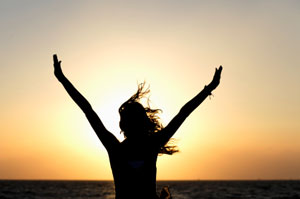 We're Upgrading!
BellaOnline is upgrading our system to a new, faster server. Please be patient with us over the next few days as we transition to this new system. We're striving to be better than ever for you! And then we'll be updating the site to be mobile-friendly, too. One step at a time!
Sore Muscles
Teresa Post, BellaOnline's Holistic Health Editor
Do you have sore muscles? Find natural ways to get some relief.
Essential Nutrients
Dr. Denise Howard, BellaOnline's Gynecology Editor
The crucial part of healthy eating is a balanced diet. A balanced diet - or a good diet - means consuming from the different food groups in the right quantities. This article will discuss the essential nutrients necessary for a healthy body.
Masoor Dal with Spinach Recipe
Maharashtrian comfort food at its best, my Masoor Dal Amti with Spinach is always a winner in my home. Simple, delicious, healthy & nutritious - this dal can be eaten with phulkas/rotis, fragrant rice or served as a warm soup on those chilly days. Either way, it is satisfaction in a bowl :-)
Spot Loves His Family Books
Do You Know Spot? Spot loves his family and friends. Just like your child, Spot goes on adventures with his family. He has a loving mommy and daddy.
Homeschooling? Or Home-Education
Wondering how to answer those who ask how you "do school" at home? The answer might not be what you think.
| Google+ |
E D I T O R R E C O M M E N D E D
Conquering Codependency - Loving Without Leaning


By Susan Kramer. Each codependency topic includes a prayer or meditation or both for reflection and inspiration. Topics include revenge, instant anger release technique, substance abuse issues, stress release, all presented in a practical way aimed at recovery. 21,000 words. Paperback or ebook options.
God Underneath


Spiritual Memoirs of a Catholic Priest, By Edward L. Beck. Each chapter contains a scripture passage and personal tales revealing Godís presence in everyday life. Fr. Beck is a member of the Passionist community and travels throughout the country preaching and organizing retreats. I highly recommend this wonderful book and have personally attended several of Fr. Beckís inspiring parish missions.